Ben Forsythe: Chairman of Deacons - 2018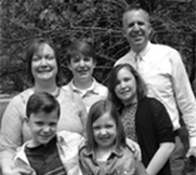 Ben grew up in Greenville, SC. He and Briana met in middle school at the church they both attended. Both Briana and Ben were raised in homes that strived to honor God. Their friendship grew through the years and they were married in 2001. They both attended BJU. Ben graduated with a degree in Business and Commercial Aviation in 2001, and Briana graduated in 2002. They have 4 children - Isaac, Katelynn, Ian, and Emma.
Currently, Ben works for a local aviation charter company. Briana homeschools the kids and is heavily involved with the co-op as well as the children's ministry at Hope Chapel.
The Lord led Ben and Briana to leave the large church they were at through a long series of events, lots of great conversations, and much prayer in late 2015. Their goal was to find a small church that they could serve in alongside others who have a heart to grow in Christ. Hope Chapel has been a blessing to their entire family, and they are grateful to be a part of a thriving and real ministry.
It is their desire that they help Hope Chapel continue be a place that speaks the truth in love and that any person, from any walk of life, can find real people who will love them and point them to Christ.
Tim and Tammy Jacobs: Deacons over Security and Helps - 2018, 2020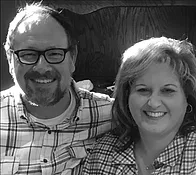 Tim Jacobs was born in South Africa. He grew up in a Christian home and was saved as a teenager. His family immigrated to the US in 1979. Tammy was born in SC and grew up in Greenville. Tim attended Christian schools and graduated from Hampton Park Christian School in 1986. In 1988, he earned an Associates Degree from Greenville Technical College in Automotive Technology. In 1991 he married, Tammy, and they have four sons. Together they own and operate two businesses. Greenville Transmission Clinic is the primary business, and Tim has been rebuilding transmissions since he was 14 years old and the third generation has now joined into the business to continue on in the industry. Generations Garage is an antique car restoration business that is the fun business he runs primarily with his second oldest son, Jared.
In 2014, the Lord called them into a ministry that helps people with transportation needs. This 501c3 ministry is called, Blest With Wheels. Growing up in South Africa, his dad supported American missionaries, and his heart has always been burdened for helping people in need.
Being deacons together is another way to serve the Lord through serving His people. It's a pleasure to be in a church with a group of loving people that truly care about each other and to serve with a group of men that truly care about the well being of the church body.
Brian Flinte: Deacon over Worship - 2018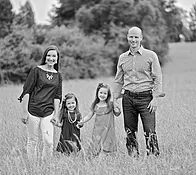 Brian was born in Greenville and raised in a Christian home. He became a believer at an early age and attended a Christian school. Unfortunately, though, he fell into the common trap. Christianity became a list of do's and don'ts, act this way, dress that way, say these things, do those things. It was easy to float along in a Christian culture and never foster a relationship with Him. Thankfully, God is faithful and He is patient. Over the years God has shifted my Christianity to joy in loving God, purity to be like Him, and good works because of freedom from the law and sin.
Along the way in my Christian journey, God has blessed Brian in many ways. His twenties were filled with a bachelor's every ambition: traveling the world, snowboarding, bike racing, playing music, hiking, and hanging with great friends. When he turned thirty, he married his wonderful wife, Lauren, and they now have two sweet girls. He currently works for a technology company here in town and spends his work days "geeking out on computer stuff." He has enjoyed being at Hope Chapel and currently serves on the Worship Team.
Jimmy Liljestrand: Deacon - 2020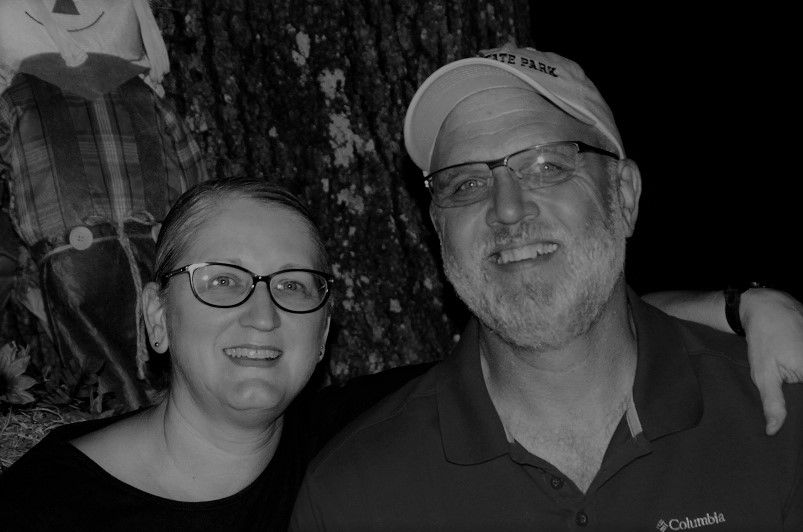 Jimmy Liljestrand was born in New York City and arrived in upstate South Carolina at the age of 9 thanks to his dad's work transfer. He is just an average guy making a living as a local truck driver. He is the second of four sons who didn't grow up in a Christian home. God got his attention In 2004, at the age of 39, through Rick Warren's book, The Purpose Driven Life, which he read with his wife and two friends. They all got saved around the same time and it has been quite an interesting and challenging ride to let go of 39 years of doing life Jimmy's way to understanding how to live for and glorify God in everyday life. He is a simple guy that simply loves Jesus. He also loves college football, hanging out with friends, and enjoying nature. He married his wife, Michelle, in 1987 and thanks God for keeping them together through hard seasons before they knew the Lord. He is a hard worker with a heart of service. He is also faithful to the local gathering of the saints and there will be very few Sundays that you won't see him at Hope because he looks forward to corporate worship, teaching, and fellowship. His love language is quality time so make an invitation to hang out some time as he would love to get to know you better.
Ray and Tina Smith: Deacon over Benevolence & Finances - 2021, 2020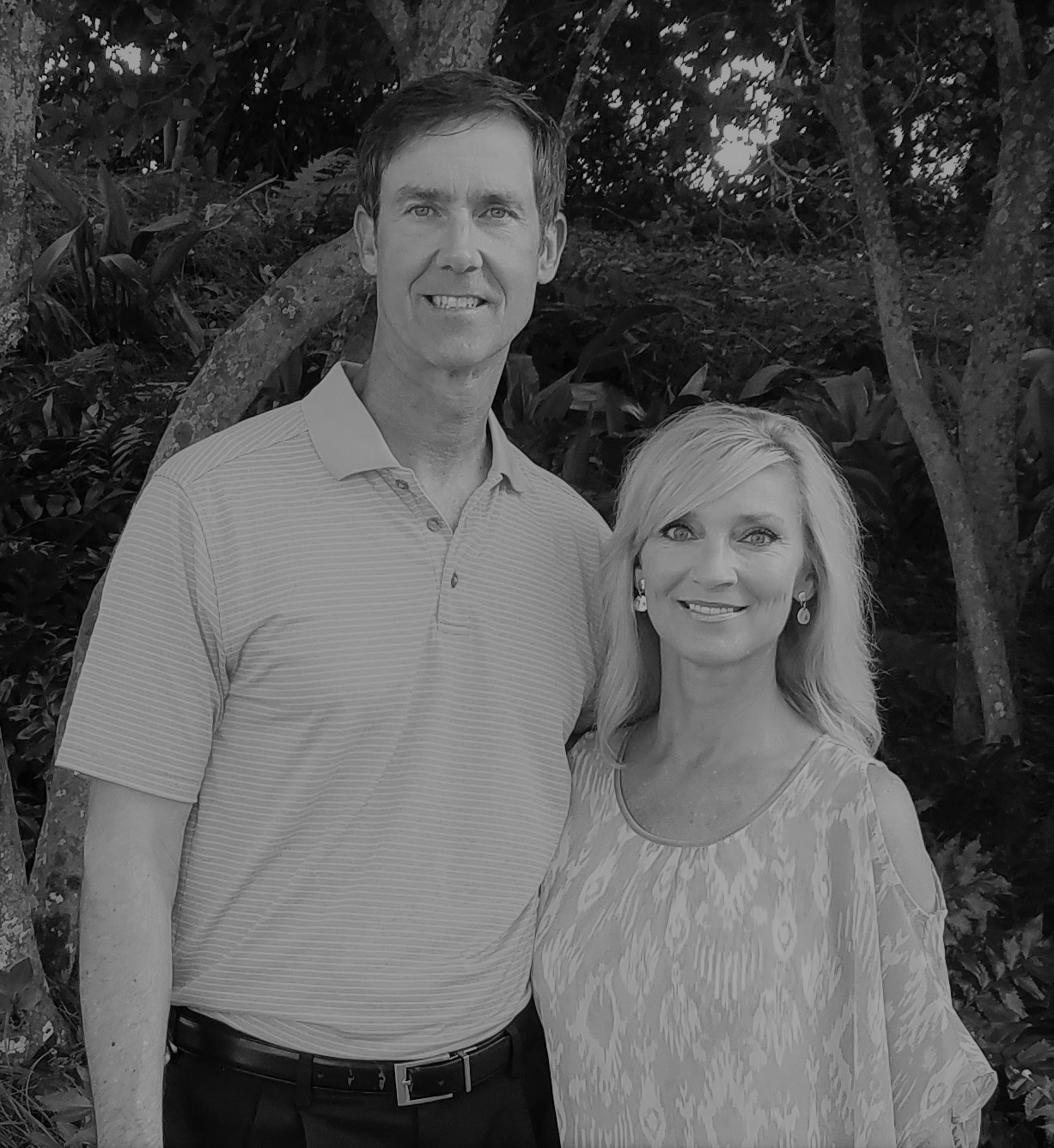 Ray is a licensed insurance agent but has been a tennis teaching professional for 30 years. Tina also is an insurance agent. God has blessed both Ray and Tina in their lives as they met through the tennis community in Nashville. Ray and Tina married in 2005 and have since lived in Charlotte, Myrtle Beach, north Mississippi and now Greer, SC. Tina owns an insurance business focusing on life and health insurance. Though they love tennis, pickleball is their new hobby. They also love to travel and continue to spend time in MS with family and work.
Tina grew up in a Christian home in small town Mississippi and accepted Christ at the age 13. After graduating from MS State University, she worked at Vanderbilt Children's Hospital in Nashville, TN. God blessed her by surrounding her with godly Christian women in her department that walked with her through various seasons of life.
Tina and Ray visited Hope Chapel after Ray attended a Work for Worship conference at the church. Both immediately knew this was home for them. Hope Chapel members embody the love of Christ and share it freely! Tina and Ray feel so blessed to be a part of the Hope family and for Tina to serve as deacon. It is their desire to serve the Lord and to serve people while sharing the love of Christ.
Matthew Burrow - Deacon over Facilities - 2021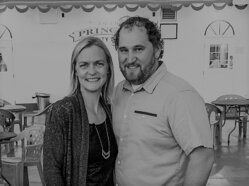 Matthew Burrow is part of the dream team of individuals who can fix anything that is not working. He is married to Rachel who presently is the Administration Assistant at Hope Chapel, so they are very much involved in finer details of ministry.
Keith Mills - Deacon - 2021