IAN PRUDEN: Elder over Innovation - 2017 on Sabbatical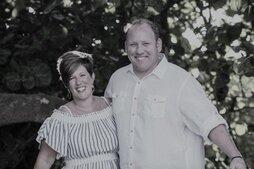 Ian Pruden grew up in Greenville on a Christian University campus where his dad and mom served through teaching and mentoring students for ministry. Soccer was a love for Ian, and he coached at NGU when he finished his undergrad degree in Bible. He married Gretchen and became a youth pastor in WV for a couple of years. He moved to CA to work in business and to minister as an elder with Francis Chan. By God's design and will, he and his wife Gretchen moved back to Greenville, SC in 2010.
They have two beautiful children- Landon and Watson who are in elementary and middle school.
Ian presently owns and runs an aviation business, and he loves to fly in his spare time. The Lord is working providentially in his business life with many opportunities coming to him, and he plans to glorify God with all of them.
Ian has a passion for God's people and a desire for the church to be all that God created it to be. He serves as a life group leader, and he loves watching God lead and direct in the lives of His people.
Greg Page: Elder over Administration - 2019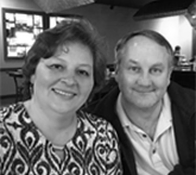 Greg Page has known Fonya since elementary school and has been married to her since 1992. They have 3 grown children: James, Russell, and Delaine who are recent college graduates.
Greg received a BS in Mechanical Engineering at Clemson University and an MBA from Capella University. He has worked as a project manager for most of his vocational career.
How did Greg get to Hope Chapel? In God's providence Greg attended school where Pastor Will taught him Bible in junior high. Pastor Will and Greg continued their relationship throughout the years. Greg joined with Will in the ministry of Hope Chapel in July before it launched in November 2012.
His spiritual gifts are strong in teaching, Life Group leadership, and administration. He recently returned to the Elder board in May 2019.
Greg excels as a Life Group leader because it is a joy for him to get to know believers in Christ through sharing one another's burdens, lifting one another up in prayer, and being accountable to one another regarding our walk, worship, and work for Christ. It has been a wonderful experience to see lives change through acceptance of Christ and growth through the process of making disciples. If you would like to talk Greg regarding any spiritual or physical need, please contact him at gregpage35@gmail.com or 864-270-7520.
Mark Nestberg: Elder over Missions - 2019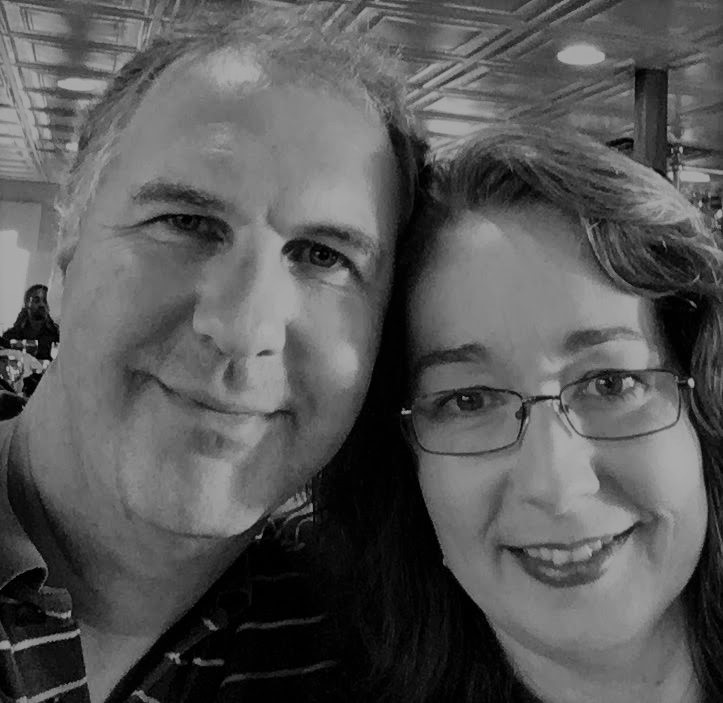 Mark was born and raised here in Greenville, SC in a Christian home. He graduated from college with a BS in Business Administration in May of 1995 and married his wonderful wife, Holly, in September of 1995. The Lord gave him 3 sons and 1 daughter for which they are so thankful.
He met Jesus at a young age and since middle school has had a desire to put the Lord first in his life. He met our teaching Pastor Will Lohnes as a teenager where Will mentored and shepherded him. He has a particular interest and burden for missions both locally and abroad. This desire began in his soul as a teenager when he went on mission trips to a third world country and to New York City. He never got over the work Christ did in his heart on those trips, and he is so thankful! He desires to see the glory of the Lord extend to all nations for the eternal worship of Jesus.
After attending various churches over the years where he has had the privilege of leading in worship (Choir), teaching, and mercy ministry, he reunited with Will at Hope Chapel in 2017. He is thankful to be using his Shepherding gift at Hope and views it as such a joy and privilege to work as a team with the other elders and deacons.
Dr. Bobby Wood - Elder Overseeing Multiplication - 2021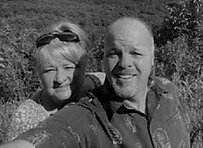 Bobby has grown up in Greenville, SC and ministered in multiple places in multiple ministries as he has followed the Lord. Presently, he is working as a school administrator in executive leadership by strategic development and planning in establishing directions for moving forward with his responsibility. He is gifted in leadership, communication, development, and organizing compatible relationships for production of multiplication.
Dr. Wood holds a BS in Financial Management, an MS in Biblical Counseling and a PhD in Educational Leadership – Higher Education Administration (2008).
From 2002 – 2011, he served as chief operating officer of Northland International University in Dunbar, Wisconsin, for nine years; research assistant while completing his PhD at Clemson University, and camp director, business manager and board member of Hawaii Christian Camping Association in Hilo, Hawaii.
Before returning to Greenville, Wood was Minister of Education at Harvest Ministries in Guam. In that position he oversaw strategic planning and activities of both Harvest Christian Academy and Harvest Baptist Bible College.
Currently, he is vice president for enrollment and marketing at BJU, a board member at Christian Liberty Ministries, Christian Learning Center of Greenville and Woodlands Camp and Conference Center.
He is married to Robin and they have three children, Cotter, Caeleigh, and Caeden.
Mike Hornek - Elder over Counseling, Secretary - 2022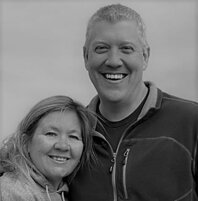 Michael Hornek was born and raised in Indianapolis, IN. He graduated from Indiana University with a BS in Finance in May 1999. He is married to Amy and has two daughters (Lilla and Anna).
Michael served as an elder at Whitneyville Bible Church in Grand Rapids Michigan until he was relocated to Greenville SC. Both Michael and Amy are trained in Biblical counseling and have walked with various families over the years. In addition, he has partnered with the Institute of Biblical Leadership overseas and domestically.
Michael's spiritual gifts are encouragement and administration. His gift of encouragement has been used in counseling as well as discipleship. The gift of administration has been used at various churches over the years and presently as Secretary of the Elders.
Michael has seen people go through their lives living for themselves with devastating consequences. As a result, he has a thirst to use his spiritual gifts to edify the local church and to encourage believers to live in a manner that glorifies our Lord.
Ron Ellison: Elder for Encouragement - 2020 - On Sabbatical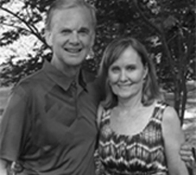 Ron Ellison grew up in a Christian family in Decatur, AL. Ron received Christ at the age of 7 and continued to seek God in all His ways. Ron desired to be a successful electrical engineer. He pursued a BSEE degree at Auburn University. During his junior year, his sister invited him to join her on a mission trip to Maui with four teenagers. God used this mission trip to get Ron involved in serving with young people and to experience how rewarding it could be to share his faith with children as well as their parents. After graduation he had 2 years of active duty in the US Army with the second year in Vietnam. God used that year to help Ron realize "life is but a vapor" (James 4:14), and he must make the most of each day. He got involved in serving at his local church and this experience convinced him that God was directing him to work full time with young people as well as adults, so that's what he pursued. After he received a degree in Christian Ministries he spent 30 years in Christian Education and Church Ministry.
During his time of pursuing his second degree he met his first wife, Linda, and they married in 1971. God blessed them over the years with three sons, one a Navy pilot and two high school teachers. Linda was diagnosed with cancer in 1997 and passed in 2004. Ron went to California in 2005 to visit his family. Ron met his present wife Kari in a small group Bible study. They were married in May 2009. In 2014 Ron and Kari moved back to South Carolina to his home there. What a blessing it has been for them to have found Hope Chapel and to reunite with Will Lohnes, a friend over 50 years, and to be a part of this ministry. Ron has served 2 years as an Elder at Hope Chapel. Ron and Kari both have the gift of exhortation which involves coming alongside and encouraging others. Hope Chapel has given them many opportunities to use this gift.